SANBI Events
Juxtaposing booming city rhythms with lilting folk, Jeremy Loops perfectly captures the duality of his South African life. Loops...
Latest News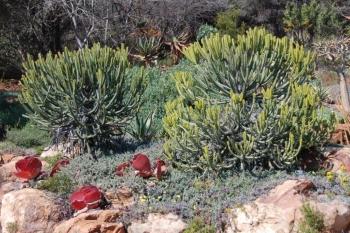 A rare, small, succulent tree that is endemic in Sekhukhuneland, in Mpumalanga and Limpopo, where it occurs in a specialized habitat.
Read more
A spiny, evergreen shrub with attractive red berries, that are borne sporadically throughout the year and make it a perfect plant to attract birds to the garden.
Read more
Animal of the week
These omnivorous caprellids are usually found in dense colonies attached to submerged man-made structures, floating seaweed, and other organisms.
Read more
Quick Quiz!
In which province will this new Garden be located?